Reviews
For anyone who is not yet familiar with me or my books, and for any kind readers who are taking an interest in more of my work, this is the page where I show off, or rather let other people show off for me! As some reviews are comprehensive but expansive, I am posting excerpts here with the appropriate book title. Perhaps you'll be tempted to try one of my stories based on what you discover here. Yes, I know it says a small selection, but I had a lot of problems making up my mind!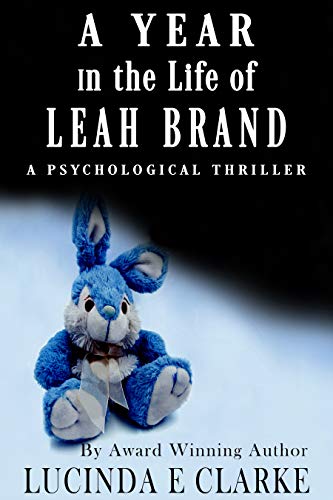 A YEAR IN THE LIFE OF LEAH BRAND
I just thought I would let you know you are the cause of no housework being done since yesterday afternoon and probably the rest of the day. We tend to go to the beach on a Sunday but yesterday after I started A Year in the life of Leah I was hooked.
Margaret N Ireland via email
I've just finished your book, what a page turner! I couldn't put it down. I suspected each of the characters at different stages, even thought that Leah was actually losing the plot. A totally unexpected ending. Thoroughly enjoyed it.
A great read.
Christina,  Spain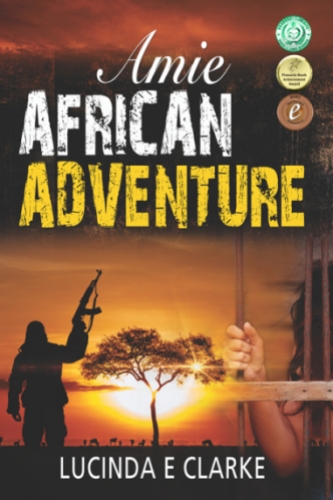 AMIE AN AFRICAN ADVENTURE
'This book was written with such consummate skill. I have enormous admiration for Lucinda E Clarke as an author. She not only knows how to write an edge-of-the-seat, well-constructed story that would make a brilliant movie – she does it using beautiful, spare, intelligent, and amazingly descriptive language. By the time I got to the end of 'Amie' I felt as though I'd been to Africa – seen it, touched it, smelled it, heard it… loved it and hated it. Everything that is the truth of the country is there in this book. Can I give it six stars please? It deserves it.'
5 stars Lesley Hayes author in Oxford, UK
'The book is a spellbinder and it gives you a look at the modern-day Africa and all it entails. I recommend that you buy and read these books and you will appreciate the problems that Africa has.'
5 stars Egon Nielsen Vancouver Canada
'The author has brought together her writing skill, imagination and considerable insight to produce a strong, believable plot which contains natural dialogue, superb imagery and a compelling story of the need to survive. It is the strongest natural desire and is portrayed well here. Well done Lucinda.'
5 stars Tom Benson (United Kingdom)
'I was captured on the first page and couldn't put it down. I even took it to bed with me so if I woke up I could start reading it again.  You never knew the twists or turns. I was part of the adventure. I loved this book and hated to see it end. I would recommend it to anyone.'
5 stars Jo-Anne Himmelman (Australia)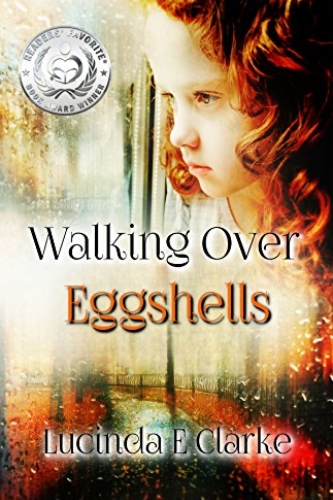 'That Lucinda E Clarke can write and write well is not in question. This memoir left me breathless at times. As each chapter opened I could not wait for the continuing saga and adventures to recommence. I wholeheartedly recommend this book, buy it, delve in and lose a few days, well worth it.'
5 stars Jenifer Herrick-Weatherstone "allweathers" (Spain)
 An excellent read chronicling events in the life of the author who overcame adversity again and again, and achieved so much in her life against all the odds, having to resettle and virtually start again in several different countries from Libya to Africa. Very well written and I really could not put this book down.'
5 stars Caryl Williams (Wales)
'It takes a lot for me to read a book all the way through without skipping past the less interesting bits. Walking over Eggshells is one such book. There are no less interesting bits. Tight, well written, and searingly honest it is in fact possibly the most interesting book I've read this year.'
5 stars Wusseyboy (Surrey)
'Wow, what an amazing book and lady! I am so full of admiration for this lady and how she coped with her life as a child and during her life in Africa. Absolutely brilliantly written and thank you for sharing your story in this book!'
5 stars Judith Benson (Huercal-Overa)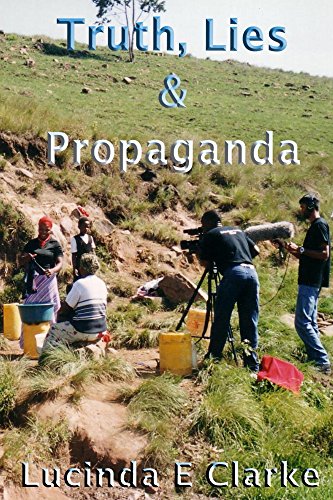 TRUTH LIES AND PROPAGANDA
'Most of all, for me personally, what came across most forcefully was this author's stamina, courage, good humour, perseverance and sheer hard work in facing all kinds of people and situations to emerge just as proud of her profession as a writer as she had ever been. Always so cool. So dignified. She is a shining example to all us writers.'
 John M W Smith (United Kingdom)
'It is remarkable that she has managed to deliver such a comprehensive exopsé without resorting to vindictive outrage or to personal criticism of individuals in positions of influence or power. This adds to the believability of her account and makes what is already a fascinating read a very powerful account. Lucinda E. Clarke is a master wordsmith who never disappoints. She writes in a clear, easy to read style that carries her reader onwards. I have no hesitation in recommending this book to all with an interest in the media or in Africa.'
Ian Mathie (Scotland)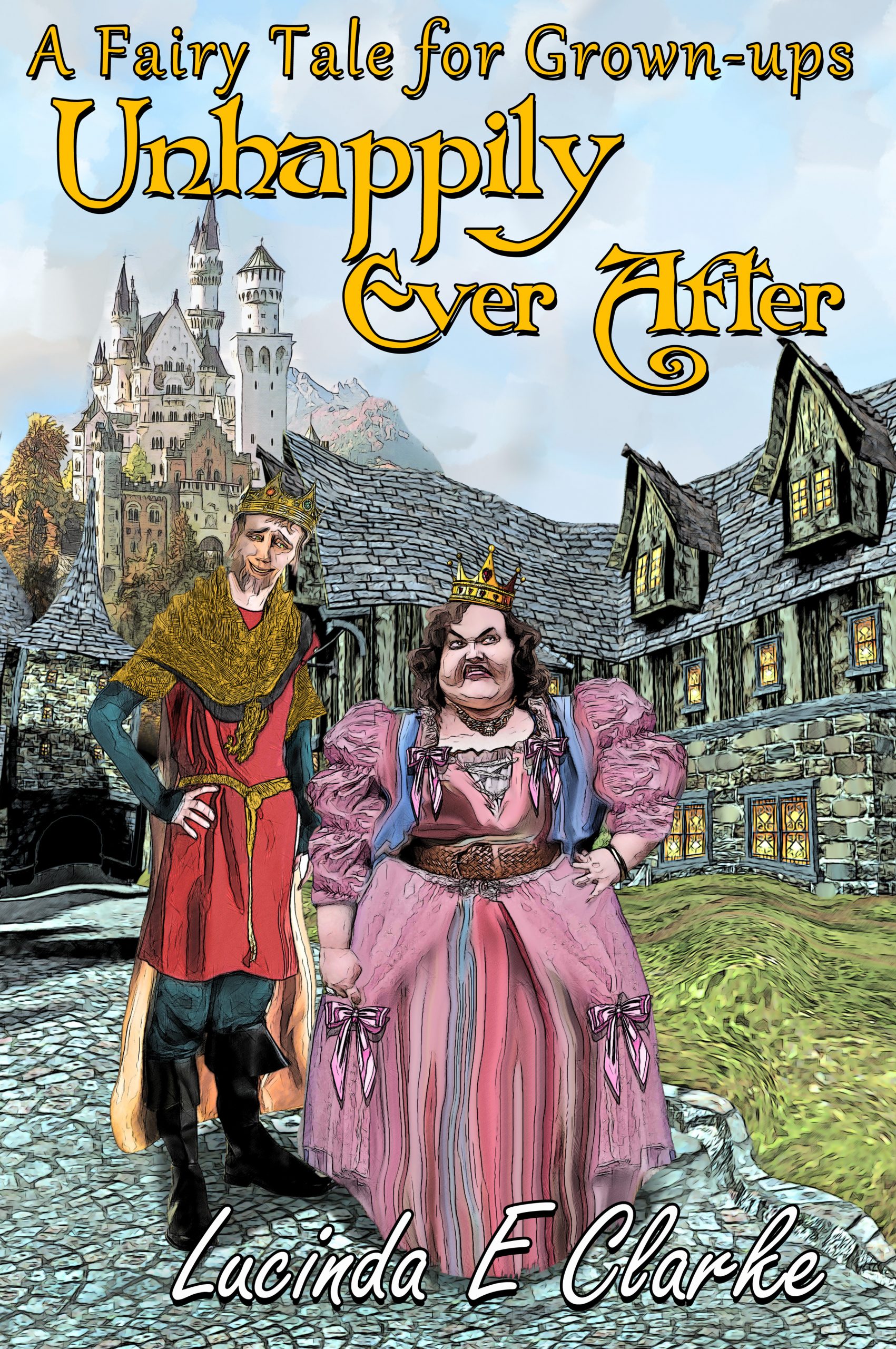 I really enjoyed reading this upside-down story based on the fairy tales we all know so well:. Told from various POV's it is a satirical look at fairyland, humorous and full of fun.
Veronica UK
A brilliantly funny book. A fairytale of the highest order.
Ann Perry UK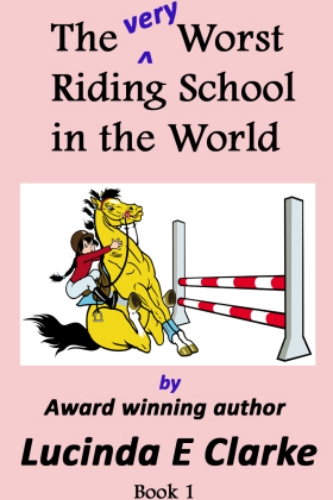 The very Worst Riding School in the World
As a horse lover and owner, I found this short tale hilarious. Oh, the traps for the unwary. Lucinda Clarke has a wonderful way with words, and I could empathize only too well with her experiences.
R Coulson  UK
This is a very good opening to the longer story which is available upon subscribing to Lucinda Clarke's monthly newsletter. Her understated British sense of humor is perfect for the challenges of living and operating a "riding school" in Africa. The story itself is both funny and sad at times, but her engagement with Africa's people and land, and of course, the individual horses, shines through. This little book is a gift to its readers.
Mary Clarke  US